WINTER HAIR CARE ROUTINE
I chopped most of my hair off in August, and I love it! I have 4b-4c hair, and I've changed the products I use a little bit for the winter, but the majority if not all of the products I use are mentioned in my  ¨Favorite Products For Natural Hair¨ post. This post is just showing you how I use the products and the order in which I use them.
First I use the Cantu Hydrating Shampoo and Conditioner ($18.50). I like it because it's lightweight, and it prevents breakage.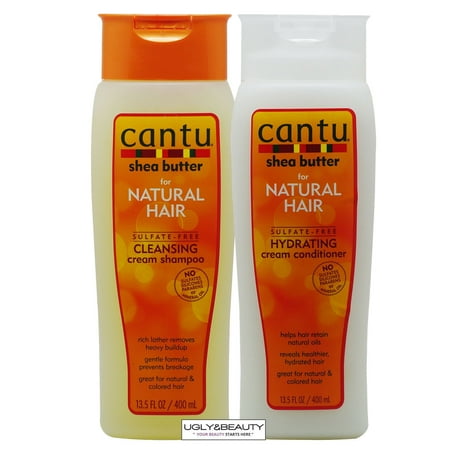 In my opinion, this works just as well as the SheaMoisture Coconut and Hibiscus Shampoo and Conditioner ($20), I've just been using the Cantu one recently.

While in the shower, I also detangle my hair, because it is easiest to detangle when wet. I use the Conair Styling Essentials Detangling Comb ($5.53)
After coming out of the shower, I use the Cantu Argan Oil Leave-In Conditioner (5.99). Recently, I've been leaving my hair alone but I do tend to style the front a lot, and this leave-in protects my hair from all the styling and gel. I use the Argan Oil Eco Styler Gel.
Then use Jamaican Black Castor Oil ($7.99). You've probably heard a lot about this product, it's GREAT for hair growth.
Recently, I've been diffusing my hair because its cold and I don't want to wait for it to dry. I put my hair dryer on medium heat, and I hold on each section for about 10 seconds. Within about 5 minutes, my hair is mostly dry, if not completely. If it's not completely dry, I just let the rest air dry.

BabylissPro Nano Titanium Universal Diffuser ($10.48)
In the morning, I put more leave-in conditioner, but a really small amount. Just on the ends, to define my curls. That's about it for my routine, I don't like to complicate the process with a lot of products. I'll be posting hair related things soon!
-Kendra Shiloh